Odiorne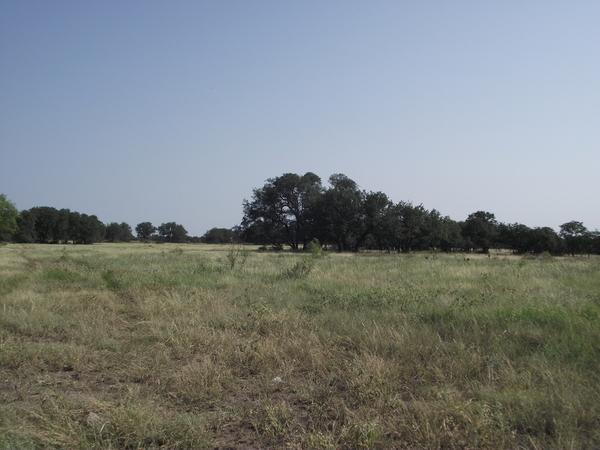 SOLD
Acreage: 5876.33
Location: All parcels are located on the western edge of Menard County, Texas and are approximately 7 miles north of US Highway 190 either adjoining FM 2873 or located nearby and lying to the eastern side of FM 2873. Biles Tract – 1374.7 +/- acres Callan Tract – 637.45 +/- acres Rodgers Tract – 1226.64 +/- acres Brisbane-Holiday Tract – 2637.54 +/- Odione Ranch total acres- 5,876.33
Terrain: Biles Tract: This tract is the only tract not contiguous to the other three tracts; it is located approximately ½ mile south from the Callan tract. This property is sloping to gently rolling native pasture with approximately 95 acres of cultivation. This parcel is divided into two tracts and some smaller traps around the pens. Some thick mesquite, live oak, and other native brush. This parcel has paved road frontage off of FM 2873. Rocky Creek, which is a dry season creek, runs through the property and drains to the south and east. There is an older 3/2 ranch house on this ranch that is in fair to good condition and was remodeled recently. This tract has 2 windmills, 2 storage, and one submergible pump that feeds the house. Callan Tract: This property is sloping to gently rolling pastures. The property is very scenic with lots of live oak, scattered mesquite, and some cedar. There are no improvements on this parcel and there is one water well that supplies a fiber glass reservoir and a tough located near the middle of the property. There is an easement on the north boundary known as "Runge Lane" that provides access to the adjoining neighbor to the east. Rodgers Tract: This tract is also sloping to gently rolling with lots of live oak and scattered mesquite, and other native brush. This tract has good native grasses. The parcel is rectangular extending east from the caliche County Road FM 2873. The fences are adequate and there is one water well that supplies water to a set of pens and other troughs on the property. This tract is laid out into two pastures and one smaller tract near the pens. There was some fire damage on the eastern side years ago. This tract has good hunting and contains 25-30 Blackbuck Antelope. Brisbane-Holliday Tract: Gently rolling native pastures with scattered live oak, scattered mesquite, and other native brush. This tract has a few more acres of mesquite flats that have deep soils. Access to this tract is o
Recreation: Excellent deer and turkey hunting throughout the property. Some quail and dove as well.
Minerals: Offered as surface-only
Price: $6,800,000
Comments: This is very productive pastureland with beautiful liveoak tree cover. A real opportunity to buy premier country at a very affordable price. GREAT BUY!
Disclaimer: The information contained herein is compiled from sources believed to be accurate, but no warranties or representation as to its accuracy are made.
Topography Map: The topography map for this property is available upon request. If you would like a copy of the topography map, please call 325.655.6989.